Hatchways Café
Wholesome, delicious all-day fare to go!
A neighborhood café in Dallas' Victory Park, Hatchways Café serves healthy, energizing, chef-prepped breakfast and lunch: salads, bowls, sandwiches and vegan soups; house-baked pastries; craft coffee and tea, and (coming soon!) craveable comfort food for take-home dinner.
Visit the Café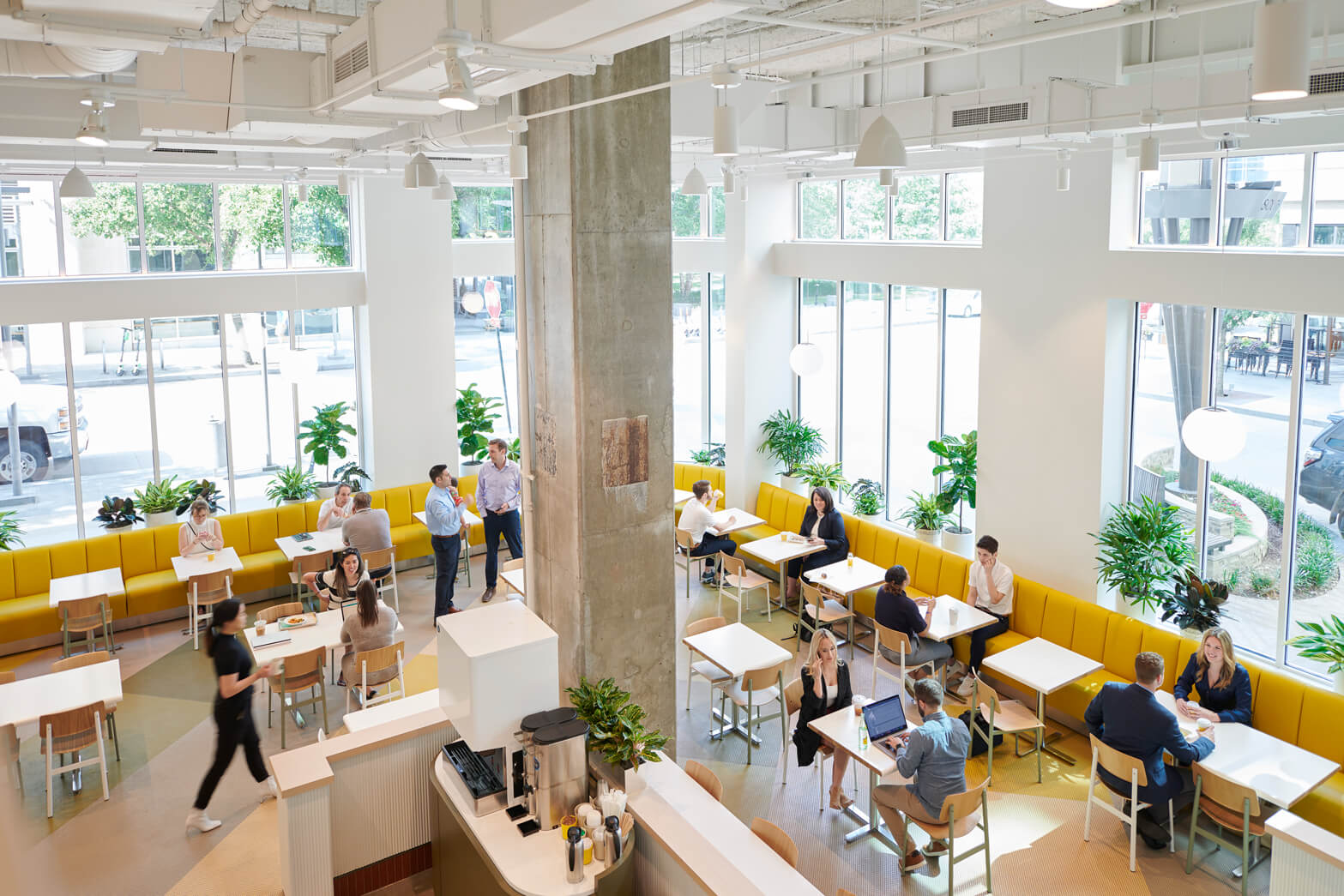 Hatchways Workspace
Work productively at a safe social distance
Futurist, friendly and filled with daylight, the Hatchways Workspace is carefully engineered for comfortable, productive, remote work — at a safe social distance from other Workspace users.
Visit the Workspace